I have already shared some thoughts on the participation of several small cities of Portugal in a Judaism touristic itinerary.
The last week of April 2020, despite the focus of the news on the management of the spread of the coronavirus disease, Publico published this article, on the sustainability of Jewish tourism!
Paulo Mendes Pinto, a historian specialised in religions, and based at Universidade Lusófona, is the author of this piece.
What stroke me in the article, is that Mendes Pinto asserts that the public targeted by this type of tourism activities are "a public with a cultural level above average, with cultural interest valuing our heritage, and with a purchasing power above the average tourist" (um público com um nível cultural acima da média, com interesses culturais que valorizam bastante o nosso património, e com um poder de compra também acima do turista padrão).
Maybe there is indeed a need for Portugal to escape the label of a cheap destination, which tourists reach with a low cost flight, then stay at a cheap airbnb, and basically, never pour too much money in. But still, I wonder a bit about the wording of such a piece…
A quick update of this post (4 September 2020):
A month later, another piece was published by Publico, announcing the opening of two visitor centres in Figueira de Castelo Rodrigo, located at the Portuguese-Spanish border above Guarda. One centre is dedicated to the XVII century Jewish scientist Ephraim Bueno ; and the other to the monument called Torre de Almofala. The journalist reports that these two centres "put Figueira de Castelo Rodrigo's council on the Judaism route's map". The mayor also believes it will enable tourists to stay a bit longer in the area.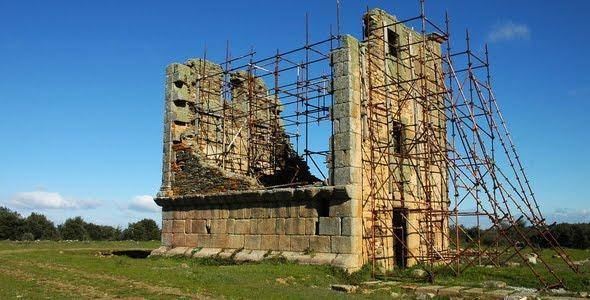 Finally, and to finish the update of this post, last week, on 23 August, an opinion was published in Publico, stating that Israelis could bring even more: the start-up culture. With a continuous increase in citizenship demands from the potential beneficiaries of the Law of Return to Portugal, the author believes that Israelis can participate in the high tech turn of Portugal. To be continued…
---